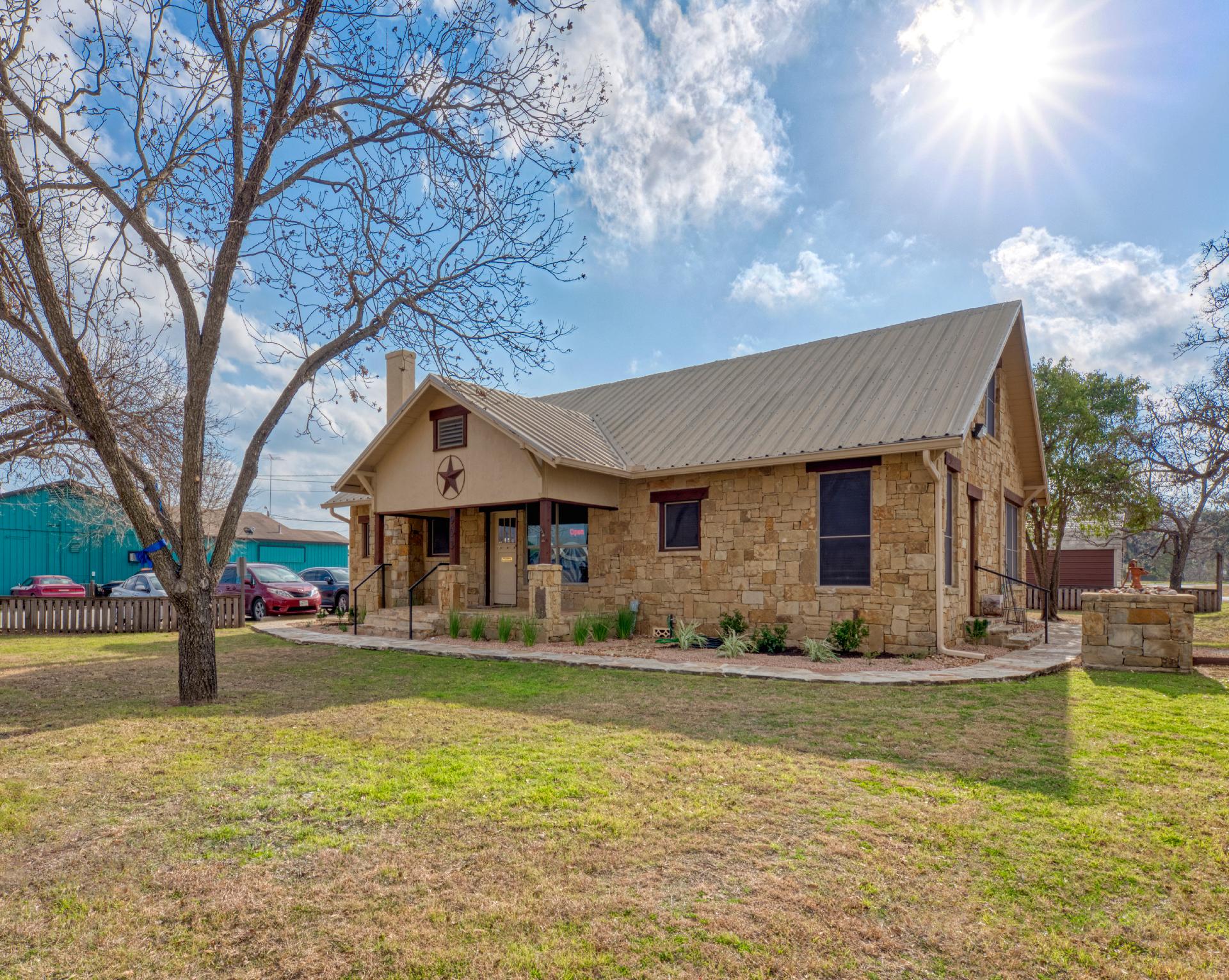 The History of our Bandera Office
---
A "Catalog-Ordered Office"
Posted: January 07, 2021 by

Hope Stakes
---
From 1908 to 1940, you could choose from over 400 styles of homes to purchase through the Sears, Roebuck and Co. mail-order catalog. The Coldwell Banker D'Ann Harper, REALTORS® Bandera office is one of the 70,000 homes purchased from those mail-order catalogues! Today we wanted to share a few fun facts and stories about our very own "catalog-ordered office," located in beautiful Bandera, Texas.
Our Bandera Office has a rich history and was loved by two generations of the same family. It was built in 1928, using high quality materials available during the time (including solid oak hardwood floors), and totals over 2,200 square feet. The house was purchased from a mail-order catalog and shipped via rail to Hondo, then trucked to Bandera. Hanna Belle and Abrum Mumaw built the home as a place to retire, having come from Indiana with their daughters. This property was originally placed on a parcel of land that stretched all the way to the Medina River. Most of the city of Bandera was still undeveloped when the house was built.

In 2020 much of the house is still original – a testament of the quality throughout – including the hardware, the heater in the parlor, and the floors. The kitchen was likely redone in the 30s yet also maintains a vintage aesthetic.

The Mumaws were avid gardeners and homesteaders, growing most of their own food and maintaining a small orchard. Belle was known for making delicious plum preserves each year and having a lovely caladium garden. Abrum was said to spend all day out in his garden. Belle's canning shelves are still under the stairs leading down to the basement and root cellar. Belle and Abrum passed away in 1947 and are both buried in Bandera's local cemetery. After their deaths, the home was passed on to their children during which time their son-in-law worked/volunteered with the first fire station. Through his work a fire alarm bell was installed in the parlor as they didn't have a telephone at that time.
Today, there have been occasional ghost sightings in our office space. However, our agents are confident they are friendly spirits of happy lives past. They are often accompanied by humming and singing, or seem to enjoy the music our agents play.
We are proud (and like to think the Mumaws would be proud as well) that this office, once a happy home, now allows countless individuals to find fantastic homes of their own.